Queer Talks Part Eight
Queer Teens a talk with Ryn Gonzales, MBA
Overview: 
Adults are often guilty of saying, "Gosh, queer youth have is so much easier now than they did 10 or 20 years ago!"
While there have been significant strides in media representation, increased legal protections, and a growing acceptance of queer and trans people in general, queer and trans youth do not have it any easier in 2020 than those who came of age a decade or two ago.
Laverne Cox made history as the first openly transgender person to appear on the cover of Time magazine in 2014, recognizing her acting prowess and activism. Yet black trans women in 2020 still have an average life expectancy of 35 years.
The Supreme Court affirmed that Title VII protects queer and trans people from employment discrimination in 2020, but queer and trans students are still subject to discrimination at school.
GLAAD's fifth annual Accelerating Acceptance Index found that 8 in 10 Americans support equal rights for queer and trans people. Still, young people (18-34) continue to decline in their acceptance of queer and trans people (dropping from 53% to 45%).
It is critical for helping professionals, especially mental health professionals, to understand that life is not easier for queer and trans youth in 2020, it's different.
Objectives: 
At the end of this workshop participants will be able to:
Dive deep into their assumptions about the current state of the quality of life for queer and trans youth, 
Ask the questions that have never felt safe or appropriate to ask, and 
Reaffirm that queer and trans youth deserve to be loved, acknowledged, and accepted exactly as they are.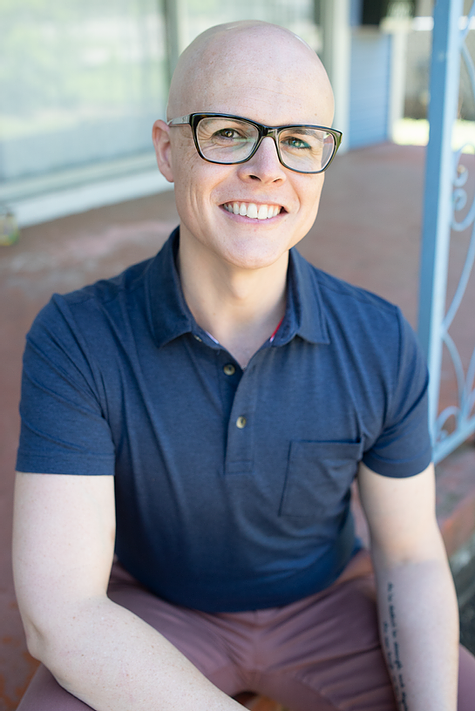 Meet the Speaker
Ryn Gonzales, The Lone Star Diva, is a bigender speaker, educator, and advocate for the LGBTQIA+ community. Ryn is the co-author of Trans+: Love, Sex, Romance, and Being You, a growing up guide for trans and non-binary youth, and the Operations & Programs Director at Out Youth, an Austin-based nonprofit that has served LGBTQIA+ youth for 30 years.
Ryn has worked in the nonprofit sector, specifically youth advocacy and organizing, for 15 years. He has facilitated state-wide youth lobby days, organized state-wide conferences on youth leadership and empowerment, and created the Queer Youth Media Project during his time at the Austin Gay & Lesbian International Film Festival. In 2017, Ryn co-founded the Central Texas Transgender Health Coalition, which supports the transgender and gender non-binary community's health and well-being. He also serves as the Vice-Chair of the City of Austin's LGBTQ Quality of Life Commission, which advises the Austin City Council on issues relating to the quality of life of queer people in the City of Austin.
Ryn's research into the evolutionary importance of storytelling in our everyday lives heavily influences his work, and always seeks new ways for youth to share their stories with the world.  
Continuing Education Units for Mental Health Professionals
1.5 Asynchronous CEUs provided upon completion of the webinar, quiz, and course evaluation. 
If you are unsure about your state's policy on accepting out-of-state CEUs please contact your licensing board and/or visit their website for more information. 
Check your inbox to confirm your subscription